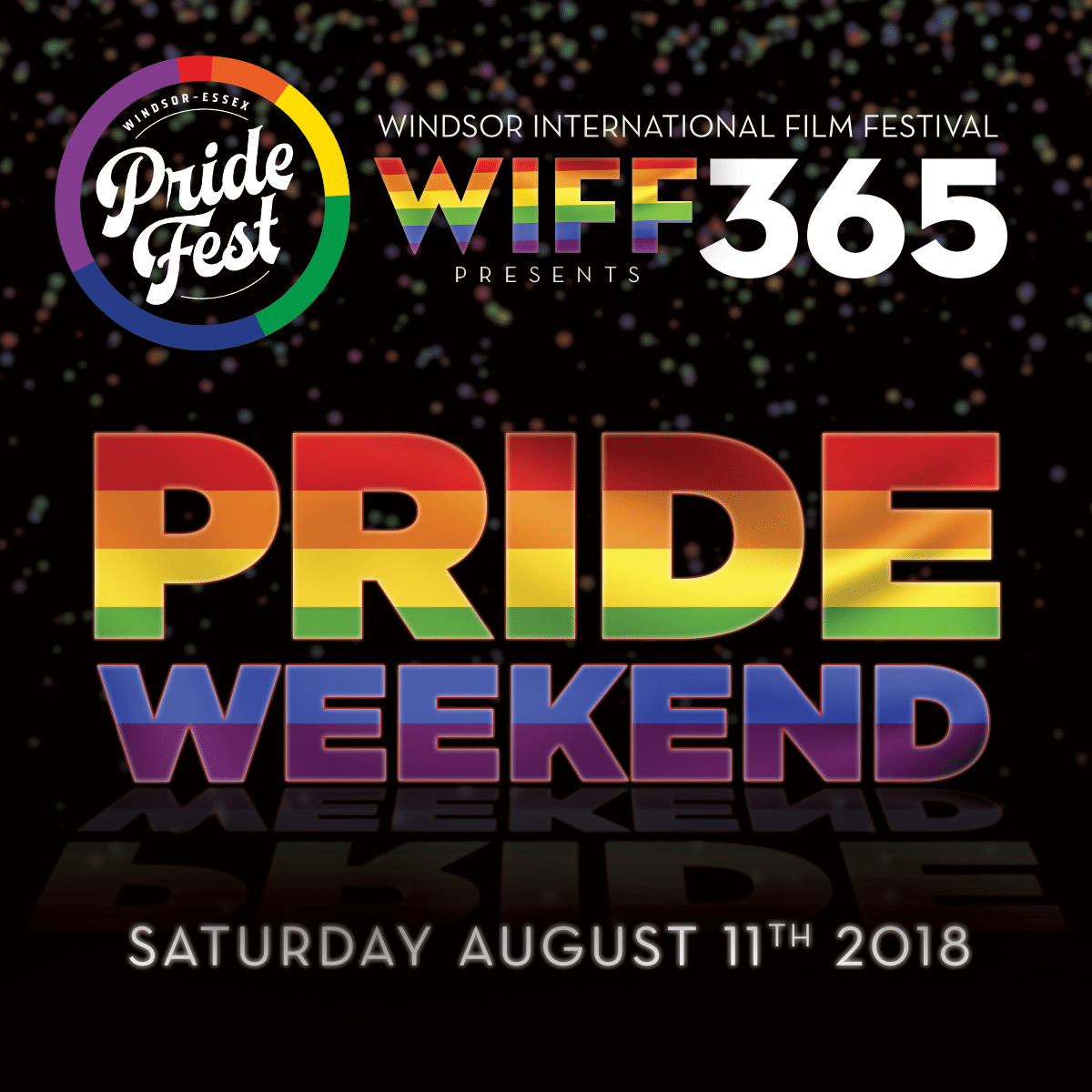 Pride Fest celebrations in Windsor are getting a cinematic boost this year with the partnership with the Windsor International Film Festival (WIFF) and the announcement of WIFF 365 Presents: Pride Weekend, a day set aside to feature LGBT-themed films in celebration of Pride Fest. Screenings will be at the Capitol Theatre on Saturday August 11, 2018 and will touch on a number of storylines ranging from conversion therapy to the life and career story of famed fashion journalist Andre Leon Talley to a sizzling Hollywood expose to a reunion that tests the boundaries of faith and passion.
"We are excited with our partnership and delighted to see Pride Fest be included with WIFF 365," explains David Lenz, President of Windsor-Essex Pride Fest. "There are countless issues of a fundamental nature for anyone who is LGBT+ that pose very profound and difficult life challenges, and to see some of them shared with the mainstream by an organization with such cachet as WIFF is encouraging. We feel telling stories like these go a long way in fostering greater understanding."
"WIFF is firmly committed to the power that film has to show us the world we live and have modern life be reflected on screen. With the films we have selected to celebrate Pride Fest, the filmmakers are telling stories of love, of hope, of audacity and, ultimately, of pride. WIFF has a strong ally in Windsor-Essex Pride Fest and we are thrilled to be partnering so naturally together" shared Vincent Georgie, WIFF's Executive Director and Chief Programmer.
WIFF 365 is a year-long series of films that play monthly at the Capitol Theater, in anticipation of the main WIFF coming up October 29th to November 4th 2018.
This year's WIFF 365 Presents: Pride Weekend screenings on Saturday August 11th are: "Disobedience" starring Rachel McAdams and Rachel Weisz, "The Gospel According to Andre" about famed fashionista Andre Leon Talley, teen drama "The Miseducation of Cameron Post", and the gay Hollywood tale of "Scotty and the Secret History of Hollywood". Tickets, show times, and trailers are available at windsorfilmfestival.com.
– Submitted by Windsor-Essex Pride Fest and the Windsor International Film Festival