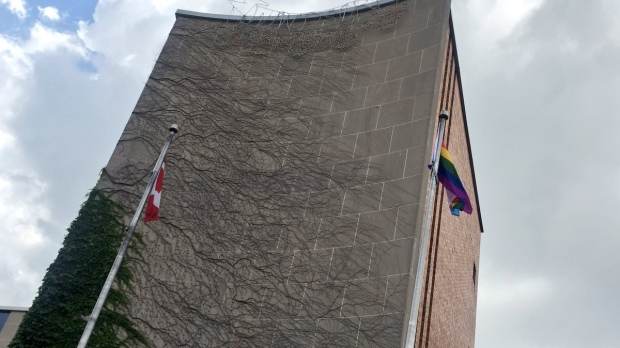 Windsor is showing its pride.
The annual raising of the rainbow pride flag at city hall was held on Wednesday afternoon to help kick off the 26th annual Windsor Pride Festival.
The festival takes place Wednesday, August 8 through Sunday, August 12. The five-day festival will include different activities held at various locations throughout the city with main events concluding at its new location at Lanspeary Park on Ottawa Street.
"The LGBTIQ2S movement has come a long way since it started in 1992 and we are thrilled to put together so many exciting activities for the community to enjoy," says David Lenz, President of Windsor-Essex Pride Fest. "Our Pride Fest is a place to show positive stance against discrimination and violence toward LGBTQ+ people, to promote their self-affirmation, dignity, equality rights, increase their visibility as a social group, build community, and celebrate sexual diversity and gender variance."
During the ceremony, it was announced a permanent rainbow crosswalk will be placed in Walkerville.
Caesars Windsor will also recognize Pride Fest by illuminating its towers with the rainbow colours during the entire festival.
The weekend culminates on Sunday with the annual parade at its new location on Ottawa Street and Argyle Road starting at 11 a.m. The parade will end at Lanspeary Park.