 An AMBASSADOR OF PRIDE is a 2SLGBTQIA+ individual who has dedicated their time and energy to creating a world that is more equitable, diverse, and inclusive. As we celebrate Windsor-Essex Pride Fest, we recognize those whose activism contributes to the betterment of our communities while inspiring others to join.
An AMBASSADOR OF PRIDE upholds the mission of the Windsor-Essex Pride Fest:
Windsor-Essex Pride Fest brings together members of the Two-Spirit, Lesbian, Gay, Bisexual, Trans, Intersex, Queer, Intersex, and Asexual (2SLGBTQIA+) community, their friends, allies, and supporters in celebration of the unique spirit and culture of our community. We will provide advocacy, and produce inclusive and safe events, initiatives, and social programs. Windsor-Essex Pride Fest will strengthen the sense of community and contribute to the vibrancy, health, and overall well-being of 2SLGBTQIA+ individuals in Windsor-Essex.
The role of the AMBASSADOR OF PRIDE is to raise the profile of the Windsor-Essex Pride Fest and its programs and events amongst the 2SLGBTQIA+ population and the general population in Windsor-Essex.
AMBASSADOR OF PRIDE will:
Work alongside Windsor-Essex Pride Fest to strengthen the sense of community and contribute to the vibrancy, health, and overall well-being of 2SLGBTQIA+ individuals in Windsor-Essex.
Support Windsor-Essex Pride Fest's goal is to empower 2SLGBTQIA+ individuals through its social and recreation programs and facilitate opportunities for connection and belonging to reduce social isolation.
Support Windsor-Essex Pride Fest events, programs, and annual festival where applicable through media engagements including radio, TV, etc.
Support Windsor-Essex Pride Fest events and programs where applicable through social media engagements.
Support Windsor-Essex Pride Fest through the support or the creation of fundraising events to support the organization.
2023 Ambassadors of PRide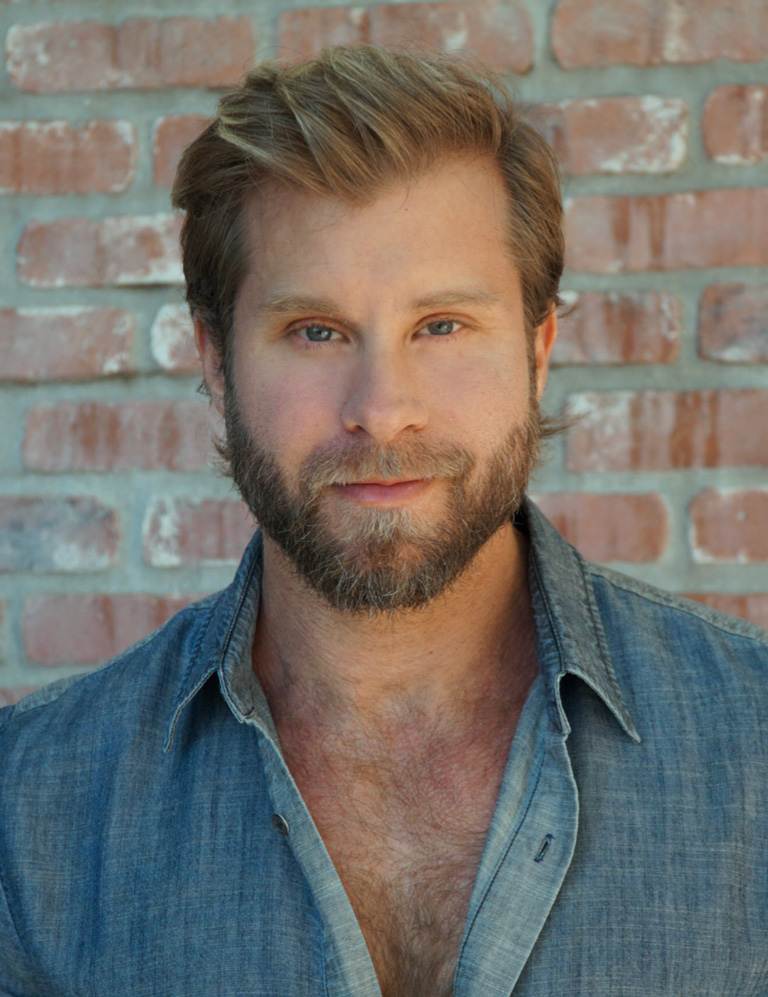 Craig Ramsay is an international actor, dancer, fitness expert, and best-selling author known for his unique, effective, and entertaining fitness methods.
Born in Harrow, Ontario. Ramsay developed a passion for the performing arts as a teenager at the Walkerville Centre for the Creative Arts. Ramsay continued his education at The Banff Centre for the Arts. He was soon given a full scholarship to attend the Royal Winnipeg Ballet's Professional Division.
Ramsay's first theater performance was in the Canadian production of Anne of Green Gables: The Musical at the Confederation Centre of the Arts on Prince Edward Island. He went on to join the original cast of the Toronto production of the hit musical Mamma Mia! and he appeared in numerous original Broadway shows including Fiddler on the Roof and Chitty Chitty Bang Bang. Other notable Broadway and regional credits include Stephen Sondheim and Hal Prince's Bounce, On the 20th Century, Hair, Rocky Horror Picture Show, and Cats.
Ramsay's film credits include An Englishman in New York and the movie musical Once Upon a Mattress, in which he danced with Carole Burnett and Tracey Ullman. He appeared on All My Children and General Hospital and was a guest star on the CBS sitcom 2 Broke Girls.
Ramsay is a proud 2SLGBTQIA+ community member and advocate, whose same-sex marriage was chronicled in the Bravo reality television series Newlyweds: The First Year. He and his husband currently divide their time between Canada and the United States, where they help raise their child as co-parents with his husband's sister and her wife.
In 2022, Ramsay and his best friend Catherine Wreford took first place in CTV's The Amazing Race Canada. Known as "Team Broadway," their strong friendship and love of performing captured the hearts of Canadians from coast to coast.
Ramsay is a sought-after adjudicator for dance competitions worldwide. He's also a popular keynote speaker, who delivers powerful and inspirational speeches that motivate people to take better care of their health and wellness. Following their win on The Amazing Race, he and Wreford toured throughout Canada speaking about the power of friendship and living life to the fullest.
Craig is also the creator of Sip & Stretch, an opulent experience that pairs stretching with a wine (or other beverage) tasting. He has hosted these fun fitness classes—both private and public—throughout the United States, Canada, and around the world. Craig is an ambassador for the Brain Tumour Foundation of Canada.
Craig was the celebrity grand marshal for the Palm Springs Pride Festival. He is the yearly host and ambassador of the in-person and virtual Palm Springs Pride 5k run/walk which raises funds for the LGBTQ Community Center of the Desert and the Transgender Health and Wellness Center. He works closely with the LGBTQ Community Center of the Desert as their online services assist the community worldwide.
Craig recently delivered the keynote speech at the GECDSB Eleventh Annual GSA Conference in Windsor, Ontario.
Since the Amazing Race Canada win, he has continued to travel across Ontario and Manitoba delivering powerful speeches on inclusivity and diversity in public schools with the goal of delivering compassion and support for our 2SLGBTQIA+ youth.
While living in Los Angeles for years, Ramsay organized and led youth fitness classes for the Los Angeles LGBT Center housed youth and drop-in center.
Craig is proud to call Windsor-Essex home and honoured to be a 2023 Ambassador of Pride to support the great work that the Windsor-Essex Pride Fest does for the 2SLGBTQIA+ community in Windsor-Essex and looks forward to seeing everyone at the events.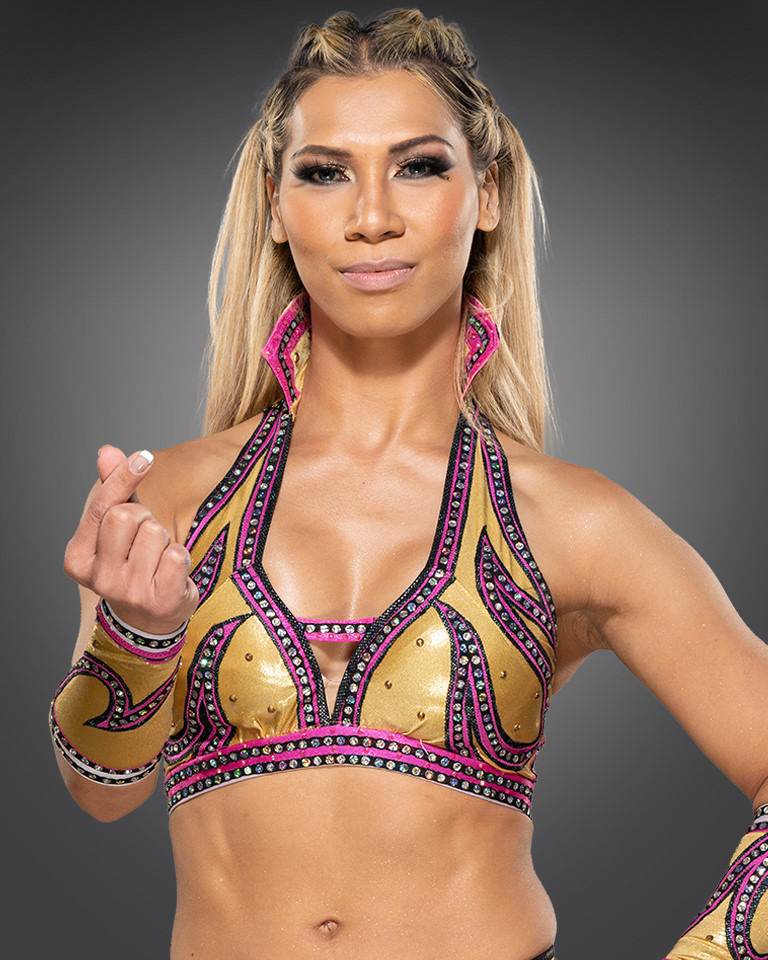 Athletic, charismatic, and beautiful, Filipino-Canadian Gisele Shaw is one of the most popular new stars of pro wrestling. She wrestles for the IMPACT Wrestling promotion – following in the footsteps of legends including Hulk Hogan, Ric Flair, Gail Kim, and many more who have wrestled for IMPACT over the past 21 years. IMPACT stars such as Gisele appear weekly in matches that are watched by millions of fans around the world – on AXS TV in the U.S., Fight Network and GameTV in Canada, and TV outlets around the world.
On June 24, 2022, on live national TV in Canada, Gisele disclosed publicly for the first time: she is transgender. She followed that up for the next three days as a special, honored guest of Pride Toronto, serving as a guest speaker and grand marshal, marching in the parade alongside the mayor of Toronto. Gisele also was a guest speaker at the Trans Rally & March in conjunction with Pride Toronto, addressing a crowd of about 1,500.
Gisele in September 2022 was the special guest speaker at the annual Gay Softball World Series, speaking in front of about 5,000 people in Dallas, sharing her story and encouraging all to live their life authentically and truly with love, passion, and acceptance. She also threw out multiple Ceremonial First Pitches before numerous games and posed for team photos.
Gisele and fellow IMPACT Wrestling Knockout Gail Kim, also a Canada native, are teammates on Amazing Race Canada (Season 9), debuting in July 2023.
Gisele lives in Windsor, Ontario, and has called Windsor home for the past two years. She is beyond thrilled to attend and participate in all the events and activities and support Windsor-Essex Pride Fest's programs they provide to the 2SLGBTQIA+ community in Windsor-Essex.
Giselle is honored, excited, and proud to be named an Ambassador for the 2023 Windsor-Essex Pride Fest – in her hometown of Windsor. It's just over a year since she disclosed that she is a transwoman. She was nervous before disclosing, but couldn't be happier with the worldwide love and support she has received – and hopefully, she is able to help others in the LGBTQ+ community on their personal journey, in Windsor-Essex and beyond.