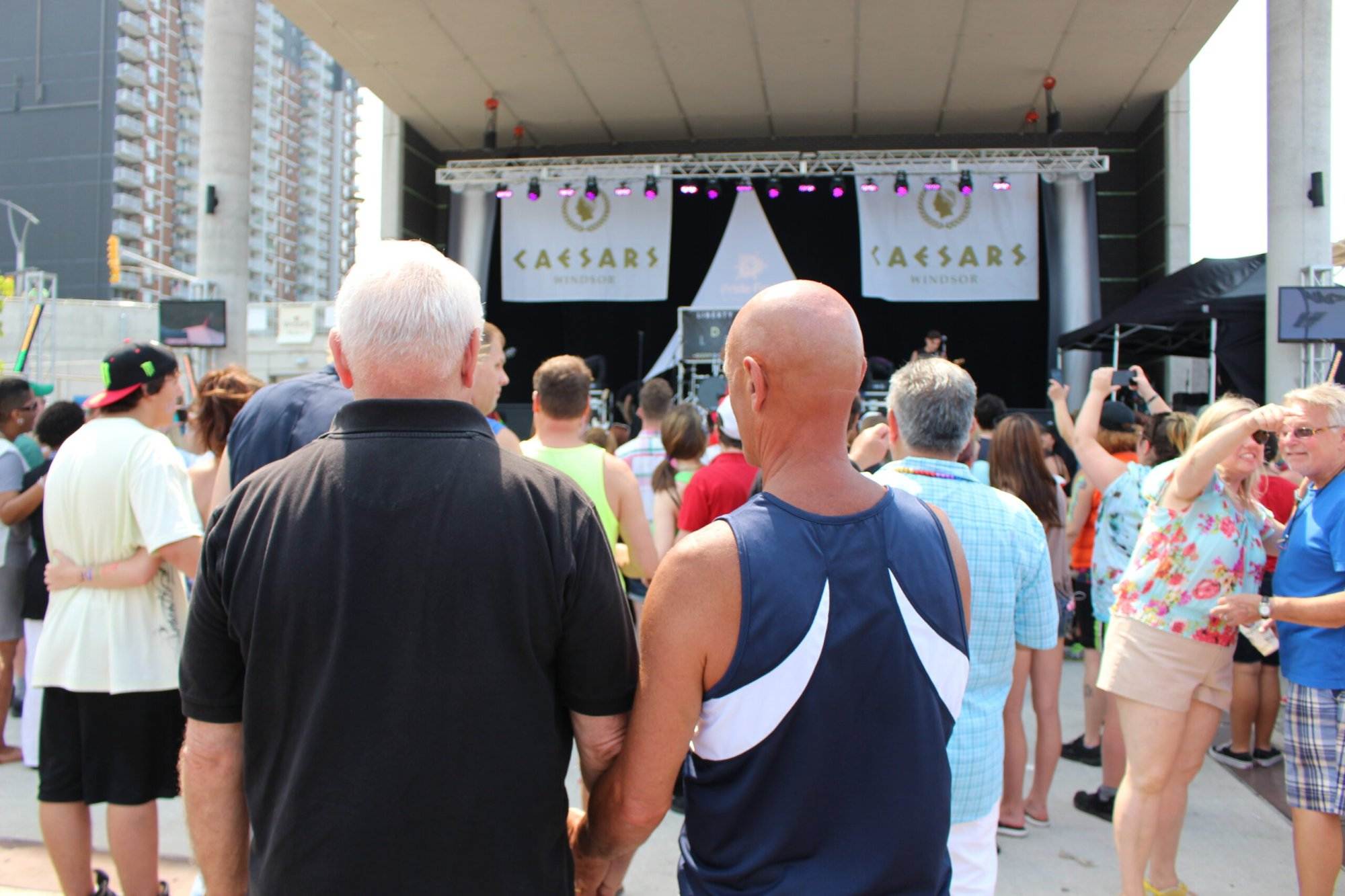 Windsor-Essex Pride Fest 2014. Photo take August 10, 2014. (Photo by Ricardo Veneza)
Attendance figures aren't available yet, but Windsor-Essex Pride Fest President David Lenz thinks this year's edition may have numbers similar to last year's record setting event.
"Our Friday night was doubled in attendance from what we've heard so far. The Saturday night we're roughly about the same as what we did last year," says Lenz. "Sunday, we obviously don't know where we're at, but I'm sure we'll probably be about the same."
"It was really good," says Lenz, noting the Pride Parade on Sunday was definitely a highlight of the weekend. "The crowds were from Wyandotte St. all the way down and the patios were all full of people and they were screaming and cheering."
The 2013 festival drew 5,200 people to the three-day event.