CBC Windsor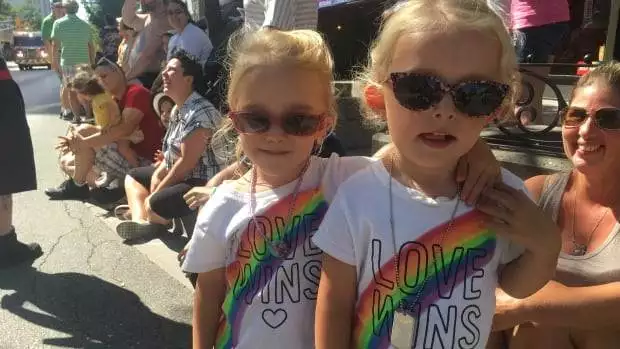 Windsor residents lined Ouellette Avenue to watch Windsor's annual Pride Parade. (Meg Roberts/ CBC News)
Ouellette Avenue shone with the colours of the rainbow as thousands of people took to the streets to celebrate Windsor's annual Pride parade.
The parade was 15 floats larger than last year, making it a total of 60 local groups that walked down Ouellette Avenue from Elliot Avenue all the way to the Riverfront Festival Plaza.
Bryonie Tyers was watching the parade with her best friend, Breanne Harris. She says being bisexual and witnessing all the positivity around her was overwhelming.
"It honestly is so great," Tyers said. "I don't feel anything but joy and happiness here, this is so much fun."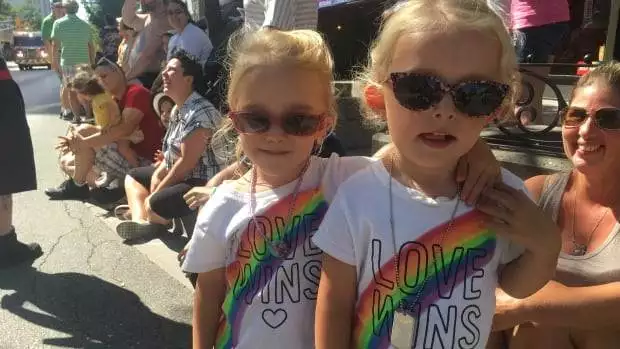 The Pride flag was carried down Ouellette Avenue to start the parade off. (Meg Roberts/ CBC News )
Taylor Godfree was watching the parade with family. Godfree says it's important to acknowledge the progress that has been made over the years in accepting the LGBTQ community.
"There is a lot of people that support us whether they are gay, bi or whatever," said Godfree, who was sporting dozens of rainbow coloured beads. "They still support us and it's good to know that there are people out there that love us too."
Today was the first time Nancy Hucker had ever been to Windsor's Pride parade. She couldn't help but dance in her seat as colourful floats passed before her.
"I am totally impressed, it was lots of fun, it was a great day definitely full of colour," she said. "It shows there is a lot more support, people are open and it needs to be this way."
Hucker plans on coming back next year.
After the parade, people gathered at the Riverfront Festival Plaza to watch performances and purchase items from more than 30 vendors.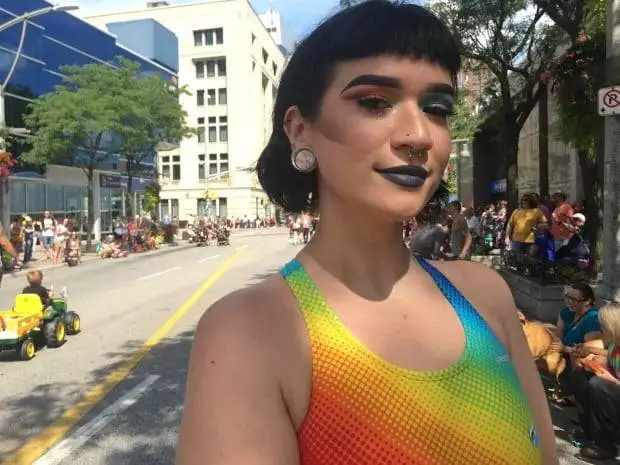 Ciera Clark shows off her impressive Pride makeup. (Meg Roberts/ CBC News)