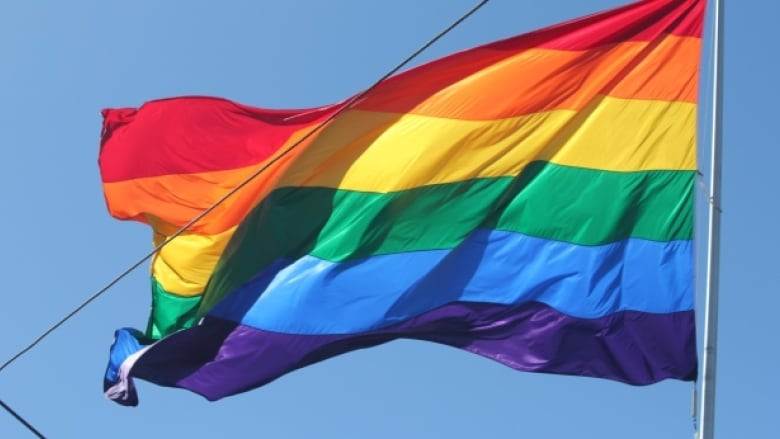 Windsor Pride Fest kicked off five days of celebration and fun-filled events Wednesday morning with a flag raising ceremony at city hall.
The annual festival has been growing every year, and is important for several reasons, according to event president David Lenz.
"It's a place where somebody who is gay, lesbian, trans or basically any member of the LGBT+ community can come and celebrate who they are with people just like them or people who support them," he said.
Although society's attitude towards LGBT people seems to be changing, Lenz said there's still a need for a sense of community and understanding, especially in rural areas where young people may not be surrounded by support.
"If your parents aren't happy and you don't have friends like you … you're a little isolated," he explained.
With that in mind, the organization plans to focus some of their future efforts on reaching out to LGBT youth in the county.
"Those are the ones that don't have transportation or their families aren't comfortable with their situation," said Lenz. "So that's why we're trying to get out there."
The festival president added he was beaten up during his high school years for being gay and said he's hoping to use his experiences to help others.
"With all of the things that happened to me I'm trying to make a difference for other people that don't have a voice."​