Full-time coordinator and social workers hired to run new programs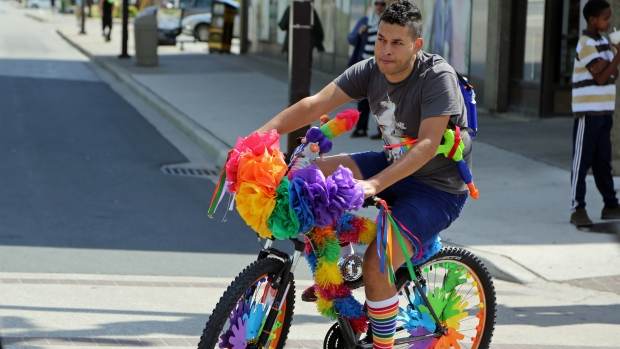 Downtown Windsor was filled with people in colourful outfits for the annual Windsor Pride Fest parade on Sunday. (Derek Spalding/CBC) Windsor's LGBTQ community received new funding aimed at improving social programs that will combat isolation among those who feel alone in their struggles.

Nearly $460,000 was awarded to the Windsor Essex Pride Fest from the Ontario Trillium Grant program. The cash will be doled out over the next three years.
Having programs that connect people who are coping with similar issues made a big difference for people like Jessica Fazio.
"Having a safe space that I can go to and be myself — as I identify as a lesbian woman — and to walk into a safe space and talk to anyone, that's what made a difference for me," she said.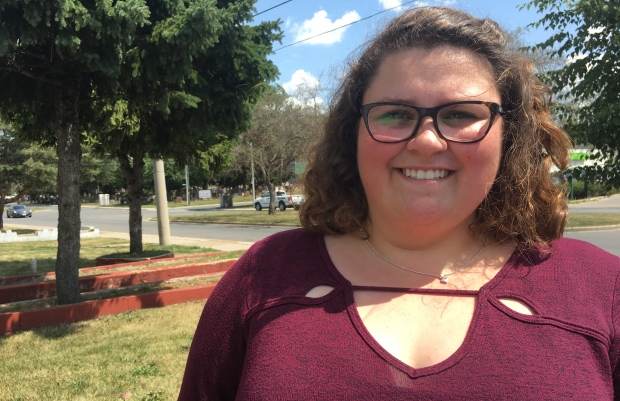 Having programs that connect people in the LGBTQ community who are coping with similar issues was a big difference for people like Jessica Fazio. (Stacey Janzer/CBC)
Pride Fest officials say they have hired a full-time staff member to execute the new programs. In addition to reducing isolation people feel, the money will also help expand programs into other county communities.
"A lot of what we do has always been within the city … and that was one of the things we needed to be doing — holding events out there," said David Lenz, Pride Fest president.
The programs are important, but having funding to create more social events will help get people out of their homes and in contact with like-minded people.
Pride Fest has met with other organizations that provide similar support in the community in order to see how the new programs can work in tangent with existing ones.
David Lenz, Windsor Pride Fest president. (Stacey Janzer/CBC)
"It's very exciting," Lenz said. "We had two community engagement sessions … with community partners to see how they can all be involved with us together to make our reach even further."
Connecting our own people in our community to other people, so if someone is having a hard time connecting those people together to get the help that they need, but even just social. Getting together, having an arts class or a bowling night or just getting people together to do those kinds of things.